Your husband's birthday – just like everyone else's – is a memorable celebration to look forward to. Since it is at the corner, as his loving wife, you should be getting everything set to paint his day red, not forgetting birthday wishes for him.
It isn't news that it could be somewhat daunting a task to come up with original birthday wishes, especially when you have a busy schedule for a sensational birthday party.
To make things easier for you, we've created these super sweet birthday wishes for your husband on his special day. Feel free to customize any of them with his name; no hidden charges included.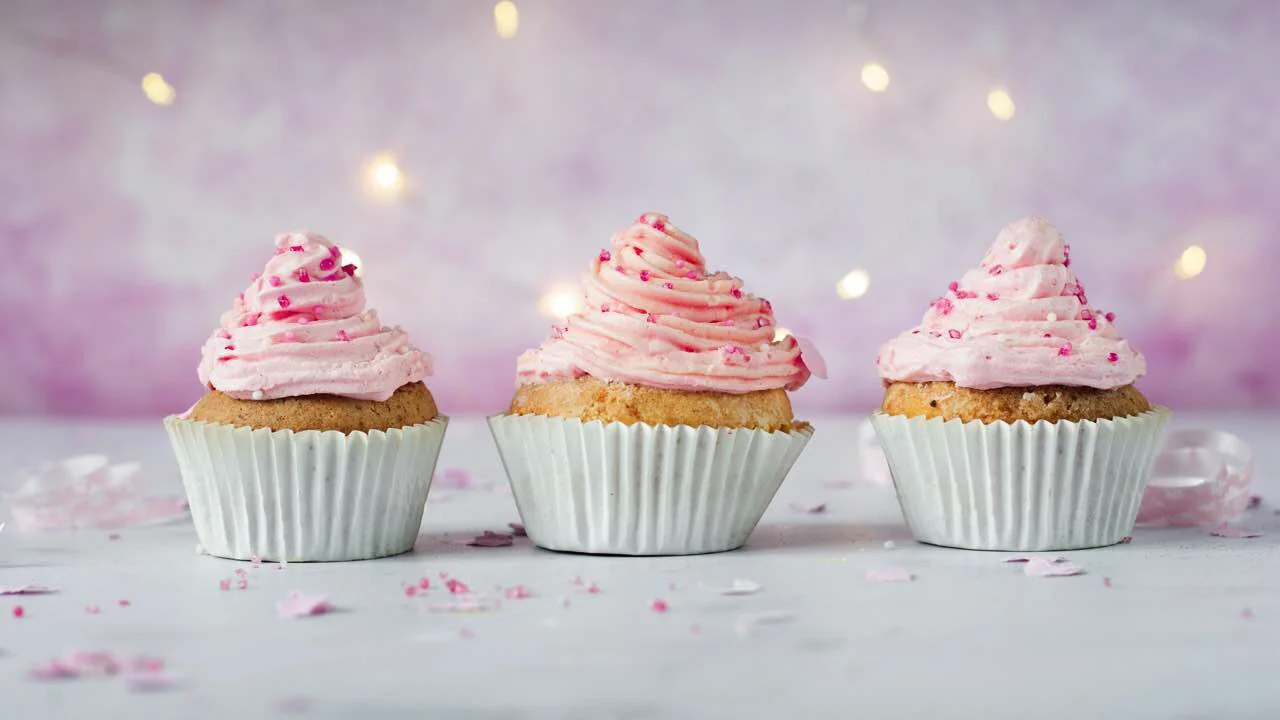 Heartwarming Birthday Wishes For Your Husband
1: You're my dearest husband, in whom I am well pleased. On the occasion of your birthday today, I wish you nothing short of endless joy, peace, and health. Enjoy fully; it's your day!
2: Honey, you have touched my life in a special way. When I look back on how far we've come as man and wife, I have no other choice than to be grateful to God that I met you. Happy birthday.
3: The most important persons on earth are the ones who make out time out of their busy schedules to extend their hands of care and kindness to others. You, my love, have proven to be the most important person to me and our kids. Happy birthday. I can't love you less.
4: I count myself not lucky but blessed to be married to a man with a large heart. My life has been all beautiful ever since I met you. In fact, I will marry you, again and again without thinking twice. Happy birthday, sweetie.
5: My king, you mean the world to me. There's so much I need to tell you but I will reserve it for later. Do have a lovely birthday celebration today.
6: Who else is marking a new year in his life today than my adorable hubby of life. May you remain the best of your kind, always progressive and never stagnated. Happy birthday.
7: Life is easy to navigate with you by my side. In all honesty, I can't imagine living happily without you, baby. Happy birthday.
8: Mine, I found you and discovered my purpose in life. In counting my blessings, it will be unjust not to mention you thrice. Happy birthday; I love you.
9: It is amazing how you combine your duties as an honorable husband, friendly dad, and dutiful employee. With no excuses, you've successfully made huge impacts on the lives you've touched. On your birthday today, I wish to remind you that you are the best thing that has ever happened to our family. Be happy for you're much loved.
10: My heart, I love you with everything in me. Words are largely insufficient to reflect how crazy I am of you. It is your birthday today, and I want to wish you long life, good health, and a triumphant experience through all your life experiences.
11: Love was imperfect for me until you stepped into my life. Ever since then, I simply can't have enough of you, baby. It is more love desired with each passing day. Happy birthday, hon'.
12: Happy birthday to you, darling. I have great respect for you, not because you are my husband, but because you have kept true to your promise to love me as you would love yourself. I love you dearly.
13: Sweetest candy, you are forever blessed. Finally, the long-awaited day has come; it must be celebrated in grand style. Meanwhile, I wish you a super life henceforth, devoid of sorrow and sickness. Have fun!
14: Hubby, you are my melody and life. Thank you for being the kindest husband any woman can ever ask for. May your birthday be filled with love.
15: I have no regrets loving you, dearest. Also, I have come to realize that getting married to you opened up doors of increase to my life. As you've blessed me, so shall many nations bless you. Happy birthday.
16: I asked for love from you and you gave me amazing love. I asked for peace and you gave me pure peace. You didn't give me what I asked for; you gave me all I ever needed. Happy birthday, my world.
17: If I knew that marriage would be as sweet as you've made it, I would have married you ten years earlier. Honey, thanks for turning my world around. Happy birthday.
Romantic Birthday Wishes For Your Husband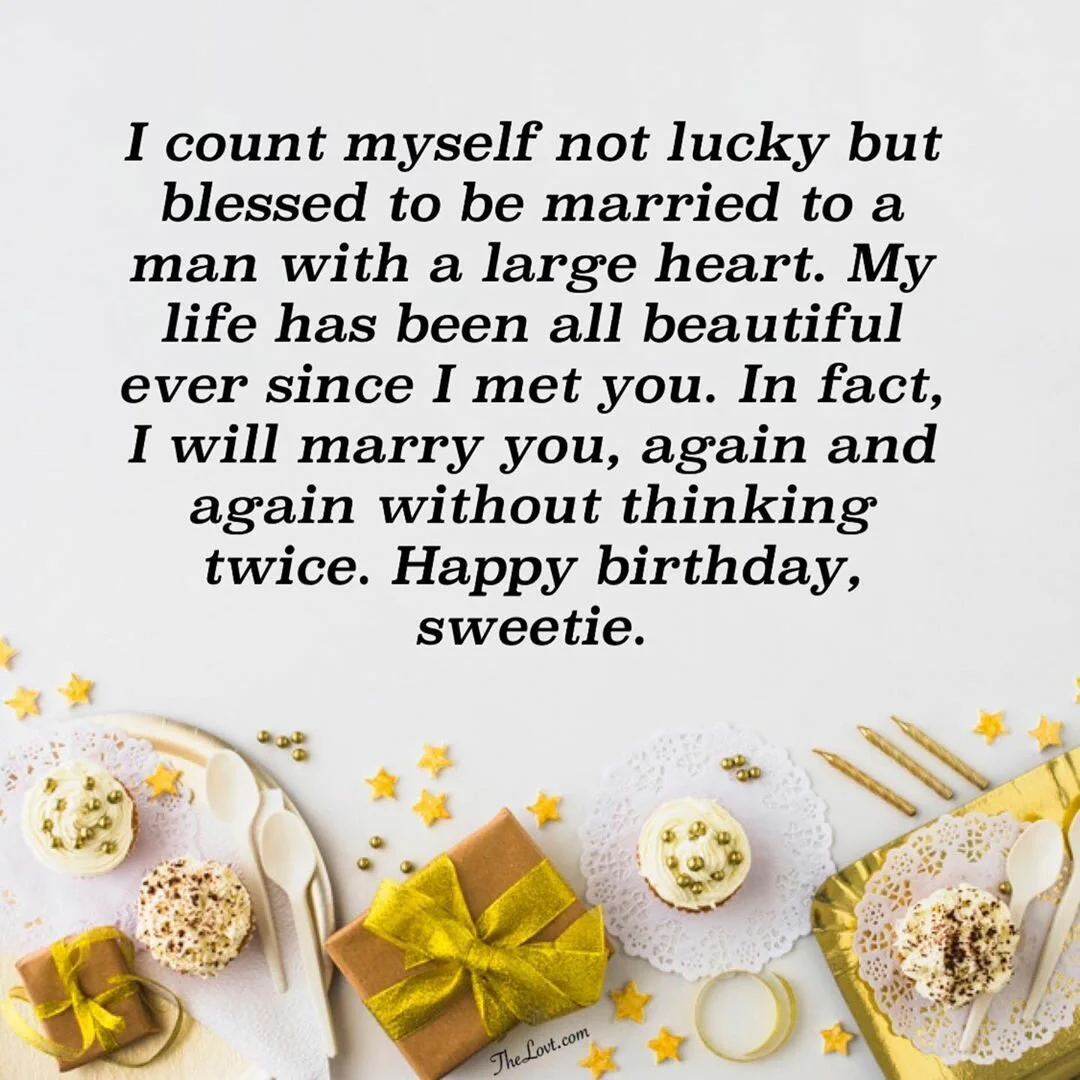 18: Is there any better man than you? I strongly doubt. You're the world's best husband, and I wish you a super duper birthday celebration today.
19: I waited patiently to meet someone like you; thank God my waiting wasn't in vain. Happy birthday, my hot chocolate. I love you.
20: Fragrance of jasmine and tangerine, heart of merriment and laughter, soft melodies of romance… These fill my senses whenever I think of you. Happy birthday, love.
21: Our babies call you their role model. I call you my inspiration. As you clock 40 today, may all your heart desires be met according to God's will. I can't wait to see you at home this evening.
22: Happy birthday to you, sweetheart. I will forever cherish your love for me.
23: Gold is costly and silver is precious. But you, sweet, are priceless. Happy birthday.
24: The moment I set my eyes on you, I was convinced that you were a good man. You still are. Happy birthday, handsome.
25: When I get lonely, I think of you and become filled with warmth. No matter the distance between us, our love has come to stay. Happy birthday, my one and only husband.
26: The measure of one's love isn't in the gifts given or promises spoken. It is measured by the sincerity of one's heart and the integrity to remain true, come rain, come shine. Dear, you've proven to be a lover, indeed. Happy birthday.
27: Take care not to have a dull moment today because you deserve fun in every form it comes in. Happy birthday, sweet.
28: The skies are blue and the oceans wide. Consistently, you've taught me, through your actions, that love is eternal. Happy birthday, boo.
29: My diamond, let me be the first to wish you a blessed birthday which money cannot buy. Live long and be more of you.
30: I am imperfect in my ways but that doesn't bother you. You've carefully covered my flaws in love without demanding the impossible from me. As your birthday rolls in today, may God, in His infinite mercies, shower you with answers to all your heartfelt wishes. May He crown all your efforts with success. I love you very much.
31: If I had the kind of money to buy you heaven, I wouldn't hesitate to do so. But I promise to do the little I can to bring heaven to you with my words and daily actions. Happy birthday, my treasure.
32: At the beginning, our union was a rollercoaster ride. But as we allowed love to take over us, it seems as though we are being cheated out of time; we yearn for more of each other. Truly, patience pays. Happy birthday, mine.
33: You are not just my husband but also my best friend and lover. You make my heart beat and cause my hands to satisfy you. Do enjoy a blissful birthday.
Funny Birthday Wishes For Your Husband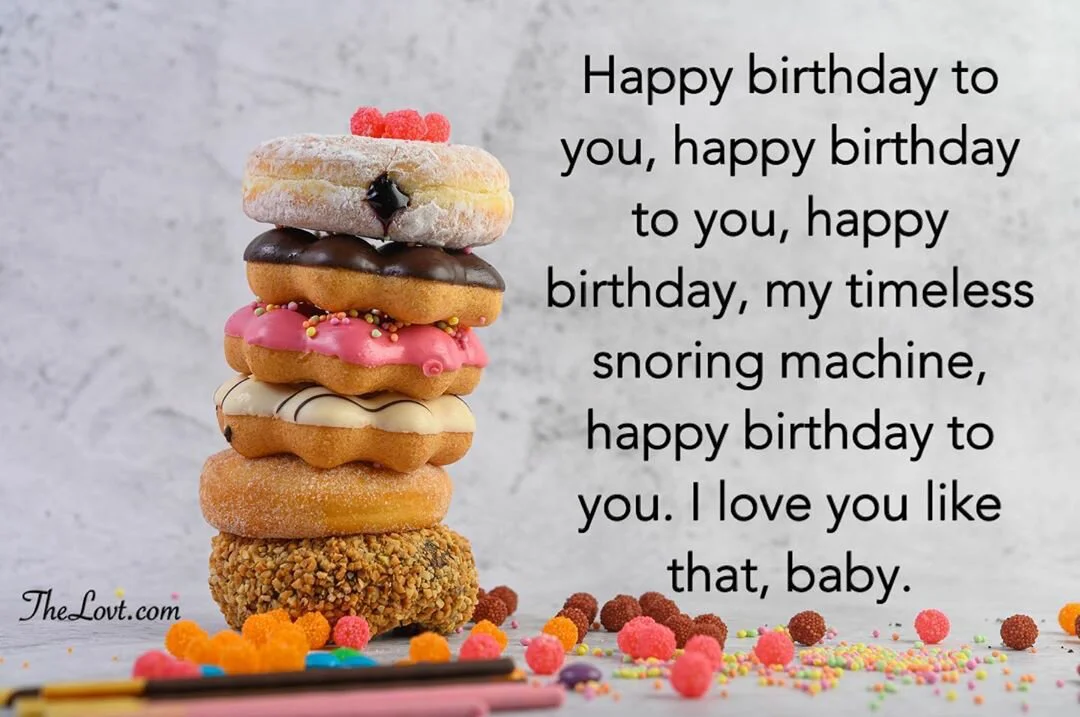 34: Happy birthday to you, happy birthday to you, happy birthday, my timeless snoring machine, happy birthday to you. I love you like that, baby.
35: Happy birthday, kind hubby. Thank God that you got married to me. If you didn't, you wouldn't have had these beautiful kids that love you with their lives. I'm just joking, please.
36: Sweet, I care so much about you that I have decided to buy you the latest car lookbook in store. I'm sure the number of cars there would be sufficient for your next birthday. You'll love it!
37: I can never have another man like you. Even if I try to search, I'm convinced the love I have for you will ruin the show for me. Anyways, have a beautiful birthday celebration, my irreplaceable one.
38: My love for you is so intoxicating that everything I touch automatically becomes high, even your birthday cake. Happy birthday, babe.
39: Happy 50th birthday, love. You are growing older but have refused to look your age. Are you by chance, the great, great-grandson of Dracula?