For the longest time now, women have been known to have a high affinity for the idealism of love and romance. In short, they generate a sense of partnership and bonding. As a guy, you would be doing a great disservice by not fueling your partner's romance engine.
Acts of love and kindness may be a great way to do so, but words are an even greater tool. It is believed that words are the truest manifestations of a person's reason. It's amazing how a simple way of expression can have such a heartfelt impact.
Scroll through these mind-boggling romantic messages for your wife or girlfriend and make her the happiest woman in the world.
Romantic Love Messages For Her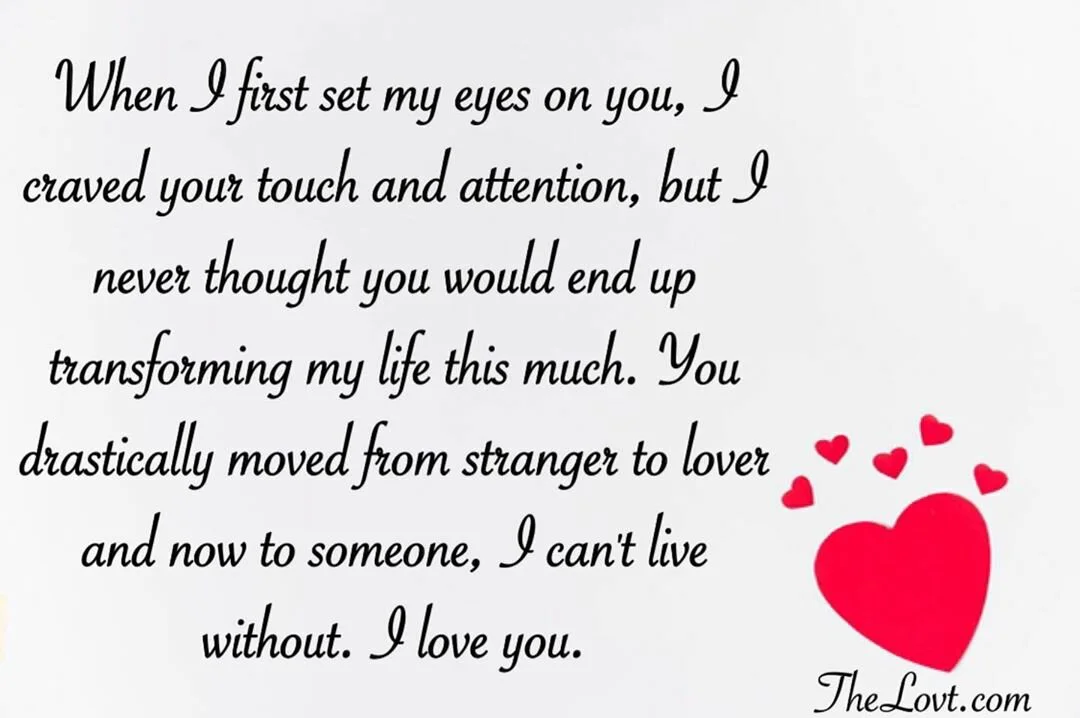 1: Every day, I feel like the richest and luckiest king, only because I have the most amazing queen. What did I ever do to have you?
2: Always keep in mind that you are beautiful and attractive as ever, even when you think otherwise. I feel closer to you with every day that passes.
3: If I could make one wish, I would like to spend forever with you, if it does exist. Cause I cannot imagine a life without you.
4: The one thing I admire more than anything is when people notice your beauty, kindness, humility and loving personality. Where have you been all my life?
5: I can say with all confidence that what we have, no one can break. Even after all these years, it's you I want to wake up to and embrace. You are truly the love of my life.
6: Even the longest book doesn't have enough alphabets to express my gratitude. For making me both a husband and a father, I will always be indebted to you, my love.
7: I have tasted a lot of things in this world, but there is truly nothing as sweet and enticing as the love we both share.
8: None of my best dreams match the thrill and adventure I have experienced with you. You are like a never-ending novel. With every chapter I flip, I discover something more amazing about you.
9: Let me put my hand on your face, feel your smooth cheeks as I tell you how much you mean to me. In so many ways, you make me feel a love that I never knew existed. I'll cherish you all the days of my life.
10: I don't have to win the lottery or earn a six-figure salary to call myself lucky. Having a brilliant and pretty woman easily makes me the luckiest man on the planet.
11: All my life, I never thought my love life would be the best part of it all. I have never met a person with a spectacular personality like yours. I pray that your good looks and character will pass on to our kids.
12: If I don't say it enough, always remember you are my happily ever after. I still can't imagine I'll be calling you mine for a lifetime. I love you so much.
13: To many, a home is a structure with a beautiful space, but to me, home is a person who is there throughout the good times and bad. You are my home and I treasure you more than anything else.
14: Growing up, I never hoped for the best partner in the world. What I dreamy of was indeed a shadow of what we have. You remind me every day that I have all I could ever need in life. If this is not magical, then I don't know what is.
15: You are my happy place, my paradise, my mess, and my refuge. I would rather spend a moment in your arms than live a life without you.
Deep Love Messages For Her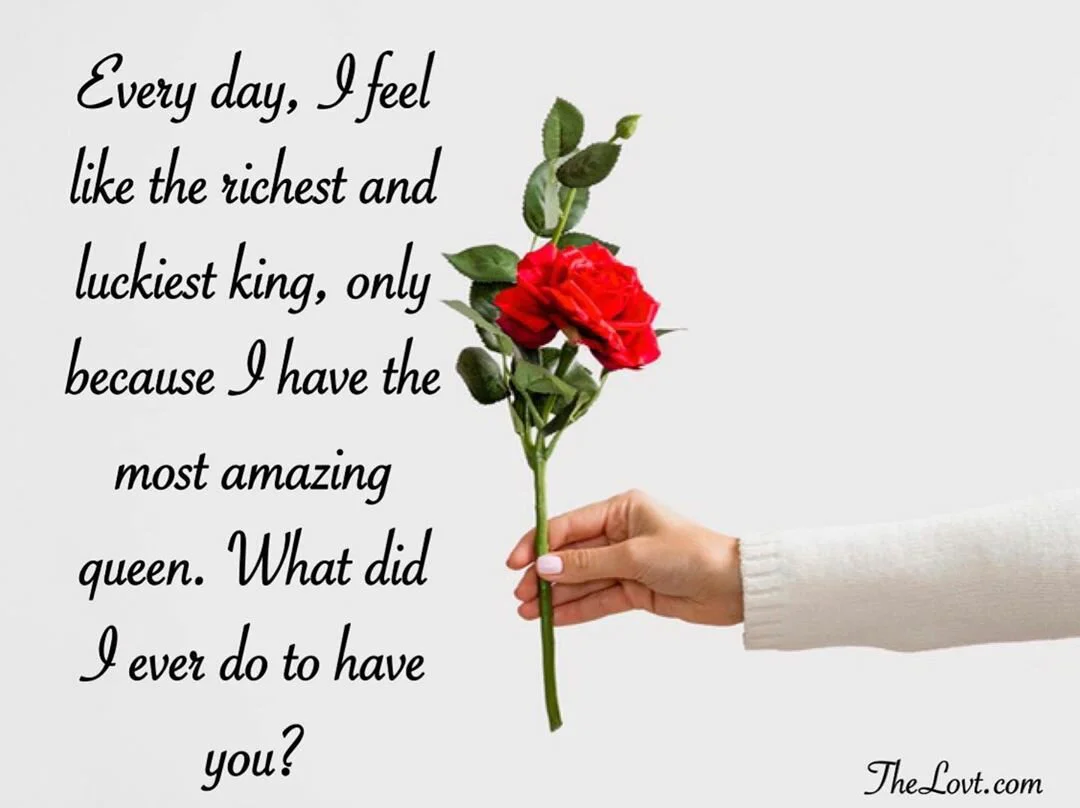 16: Whenever I feel low, you are always there to lift my spirits. When I'm so happy and talkative, you are always there to fuel my happiness. You are a constant reminder of how beautiful life can be
17: When I first set my eyes on you, I craved your touch and attention, but I never thought you would end up transforming my life this much. You drastically moved from stranger to lover and now to someone, I can't live without. I love you.
18: Because of your love, kindness, and encouragement, I have grown into the person I've always wanted to be. I would never trade you for anything.
19: Along this journey, many people have told me how much love brings vulnerability, but judging from where we have come from, it has made me stronger and much more courageous. Thank you for that.
20: If I had the power, I would throw all the oceans, stars, seas and wonders of the world at your feet, for the sake of your amazing heart and beautiful smile.
21: Whether in the richest or poorest conditions, I would give you the most valuable thing in the world to me, which is my heart. All the gold in the world cannot compare to your worth.
22: In case you don't know, you are my last, best and only love. The biggest dream I have right now is to share the rest of my sunrises and sunsets with you.
23: My cute face and love of my life, moments with you are magical and quite fulfilling. Because of you, I have scaled new heights of love, happiness, and passion.
24: This may sound crazy, but I would rather not live another day than live without you. Words may not be able to express exactly what I feel for you, but all I know is that I want to spend the rest of my life with you.
25: You are the one person who makes my heart beat faster and the one who makes my future look so bright. I love and adore you, my Queen.
26: If I could turn back time, the only thing I would go through the mountains and valleys to meet you sooner. It is you who my mind thinks of and my blood pumps for. Forever does not seem enough with you.
27: To the best girlfriend in the world, this is just a reminder that you are a rare combination of a kind heart, a meek soul, a sharp mind and a pretty face. When all else fades, you and I will still stand strong.
28: You are my everything! If you were a rose, I would die before letting you wither. You take my breath away and bring it back with your sweet smell.
29: What a spectacular sight to behold. I will forever be domesticated in the captivity of your appearance.
Touching Love Messages For Her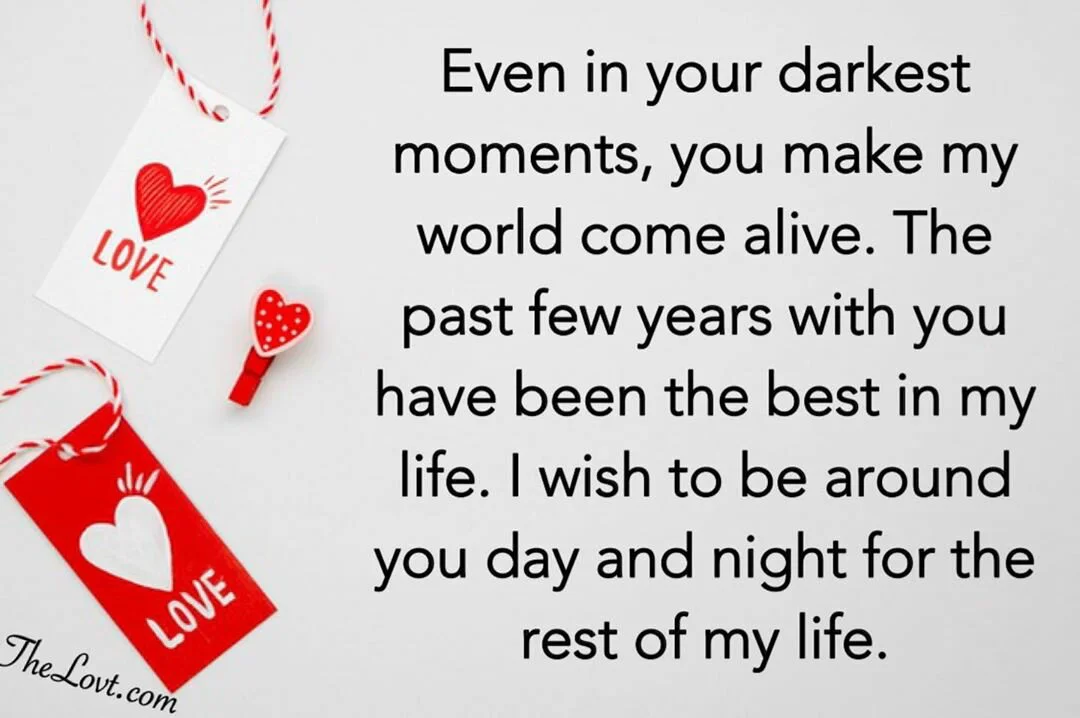 30: I can't promise you the best in this world, but I can promise you that you will share everything that my heart has to give because everything I have belongs to you.
31: Have you noticed how much my face glows when talking to you? It glows even brighter when I think about you. And I think about you almost all the time.
32: Sometimes, I miss you even when I'm with you. I find you more pretty every time I look at you. As the moments in our life pass, I pray that we will keep sharing these amazing dreams and emotions.
33: Even in your darkest moments, you make my world come alive. The past few years with you have been the best in my life. I wish to be around you day and night for the rest of my life.
34: Thinking about you has become one of the few things that intrigue me the most. In my mind, you have become a getaway and a haven of refuge. In my heart, you have become the greatest treasure.
35: The warmth of your smile, the spark in your hugs and everything about you reassures me that you will remain in my heart forever. I promise that I will never let anything get between us. This love is too fired up to be put off.
36: Even in the late hours of the night and during odd hours, I find myself thinking about us. I love you with everything that I own. I would never get to trust anyone else as much as I trust you.
37: For so long now, you have been my best and worst distraction. I am always grateful for the things you have taught me and the experiences we have been through together.
38: The phrase 'out of sight, out of mind' does not apply to us. You are always on my mind. I love you less than I will tomorrow, but more than I did yesterday.
39: The fact that you are close to perfection is scary and mind-boggling at the same time. You make me forget how to do the most basic things, but at the same time make me feel like the luckiest person alive.
40: What did I ever do to deserve someone like you? Even if the sun, moon, and stars failed to light up the universe, I would have nothing to fear because you would light up my world. It's your fault I keep smiling.
41: You are the best thing that ever happened to me. Whenever I get messages from you, I find myself smiling like an idiot. I hope it goes on even when we are old and grey.