All human beings are bound to crave reassurance and constant reminders of the great things happening around them. Celebrating anniversaries helps commemorate the days you nurtured that small spark to a mighty flame of love.
A relationship is not always a bed of roses, but with such special days, you get the chance to take things off your mind and focus on what matters: Your lovely partner. Men will naturally try to outdo themselves on such occasions because nothing is as fulfilling as making your girl the happiest soul.
As simple as it may sound, coming up with an ideal anniversary message goes a long way. Words speak volumes, especially when communicated to the right person and in the right way. If you are looking for a variety of funny, romantic and heart-warming messages, today is your lucky day!
Get your anniversary card, brace up, and skim through these well-scripted anniversary messages for your girlfriend.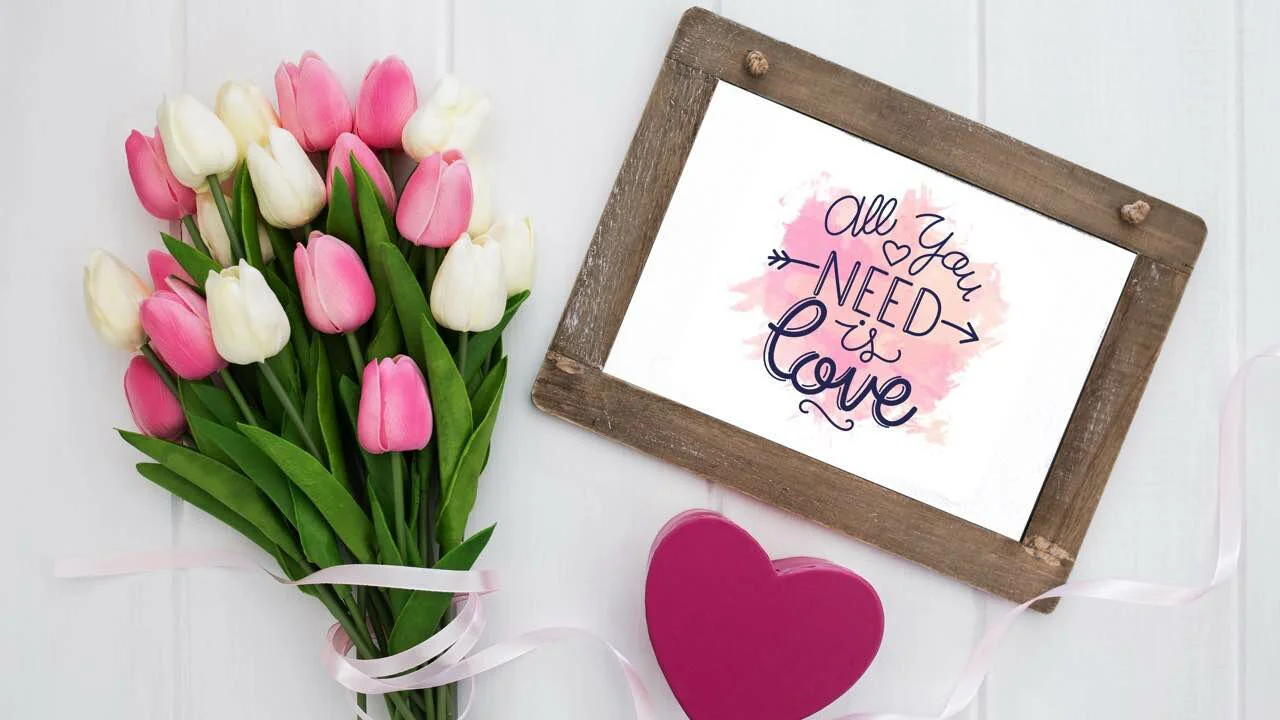 Anniversary Messages For Girlfriend
1: Lover of my soul, best friend, and the one person I would never live without: Here's to us having another year of true friendship and love. You are all I could ever ask for and more. Happy anniversary, my love.
2: I want to be the first to wish you a happy anniversary. With the most amazing woman in the world by my side, life could never get better. I love you.
3: Happy anniversary to the woman of my dreams and the girl who paints a smile on my face every day. The past few years have been a real eye-opener. You are my true soulmate.
4: I still can't believe it's been four years since I set my eyes on you. We have grown from nothing to something and I believe the sky is just a point of view for us. We have much more in store. Happy anniversary, dear one.
5: I have learned to love you more each day and experience the full intensity of true companionship. I am not the rugged dumb boy I was when we met. Thank you for sticking around this long. Happy anniversary, love of my life.
6: To my wife to be and the future mother of my babies, words cannot express how lucky I am to have you. Wishing us both warm wishes and greater breakthroughs in the future. Happiest anniversary, baby.
7: What could be better than commemorating the first time we met and kicked things off? Our simple relationship has grown into something bigger than we could ever think of. I look forward to spending the rest of my life with you. Happy anniversary, honey!
8: You have given me a million and one reasons to smile over the years. You have constantly shown me the way and entrusted me with your life. Never forget how much I love you and that we are going to have better days ahead. Enjoy this anniversary.
9: Thank you for loving me without any boundaries, appreciating the person I am genuinely and making me the happiest man in the world. I love you to bits. Happy anniversary munchkin.
10: Another year with you and I still get butterflies when our eyes meet. I am super grateful for what we have and for the days ahead. Cheers to growing older together! Happy anniversary.
Romantic Anniversary Messages For Girlfriend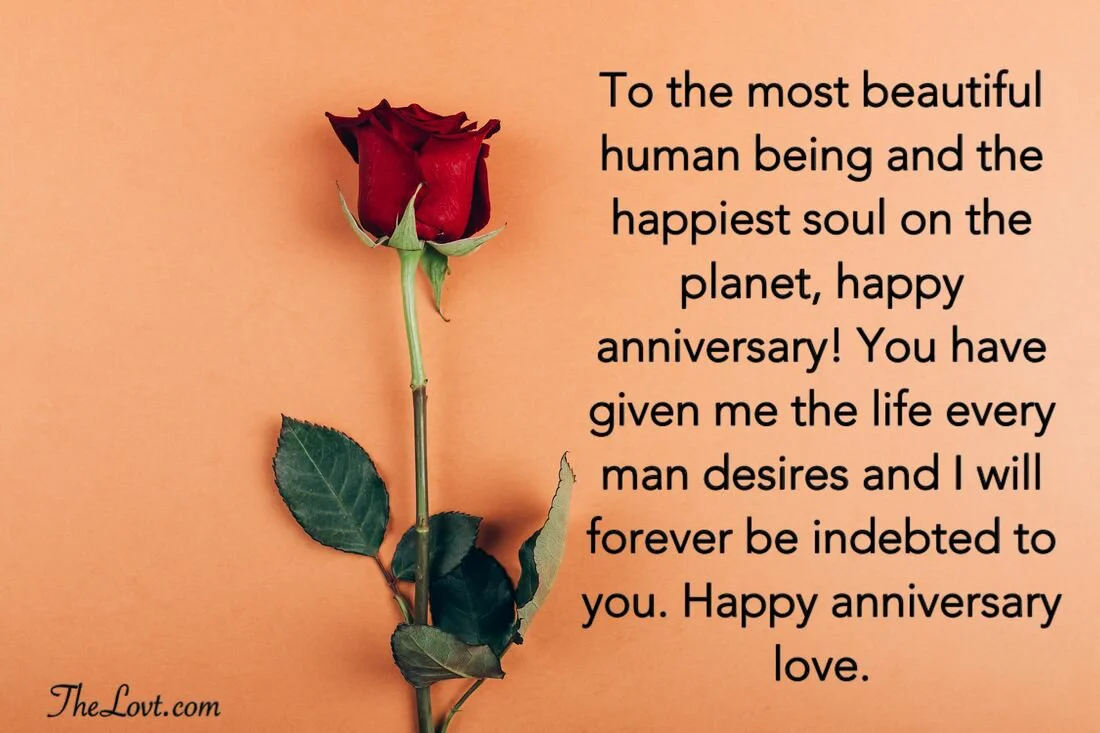 1: To the most beautiful human being and the happiest soul on the planet, happy anniversary! You have given me the life every man desires and I will forever be indebted to you. Happy anniversary love.
2: When love is true and special, there is no ending to it. It is my prayer that we get to celebrate what we have for many more years to come. As we turn a year older, never forget that we are inseparable. Till death do us part. Happy anniversary.
3: More than anything, I am excited about the future and what it holds. I can't wait to see us accomplishing all our dreams and meeting all our goals. I hope to wake up next to you every day for the rest of my life. Happy anniversary sweetheart.
4: Happy anniversary darling. You are the only person I would want to spend all my bad days with. Were it not for your love and affection, I would have been lost and hopeless. Thank you for keeping me at bay all these years. I appreciate you.
5: The stars look down and marvel at your beauty. The moon and sun all bow in awe of your never-ending glow. To me, you are simply magical. I believe everything happens for a reason because fate led me to you. Happy anniversary. I love you.
6: I never thought I would love someone as much as I do right now. Somehow, this love keeps getting better. Here's to having more years of love and fulfillment.
7: Each love story is beautiful, special and unique. But this one is my favorite. We have a good thing going on and I promise to the best person for you. Happy anniversary.
8: Having you close to me every day makes me the luckiest and happiest man in the world. Happy anniversary to me and my soulmate. You will never walk this world alone.
9: Forever would never be enough with you. No amount of time would be enough for me to fully express what I feel for you. As we turn one year older, keep blooming with grace and bliss. Happy anniversary, my Queen.
10: Love is the most beautiful thing in the world. With you, it gets more beautiful. Getting someone who is both kind, gracious, pretty and understanding is the most beautiful thing. Happy anniversary.
Love Anniversary Wishes For Girlfriend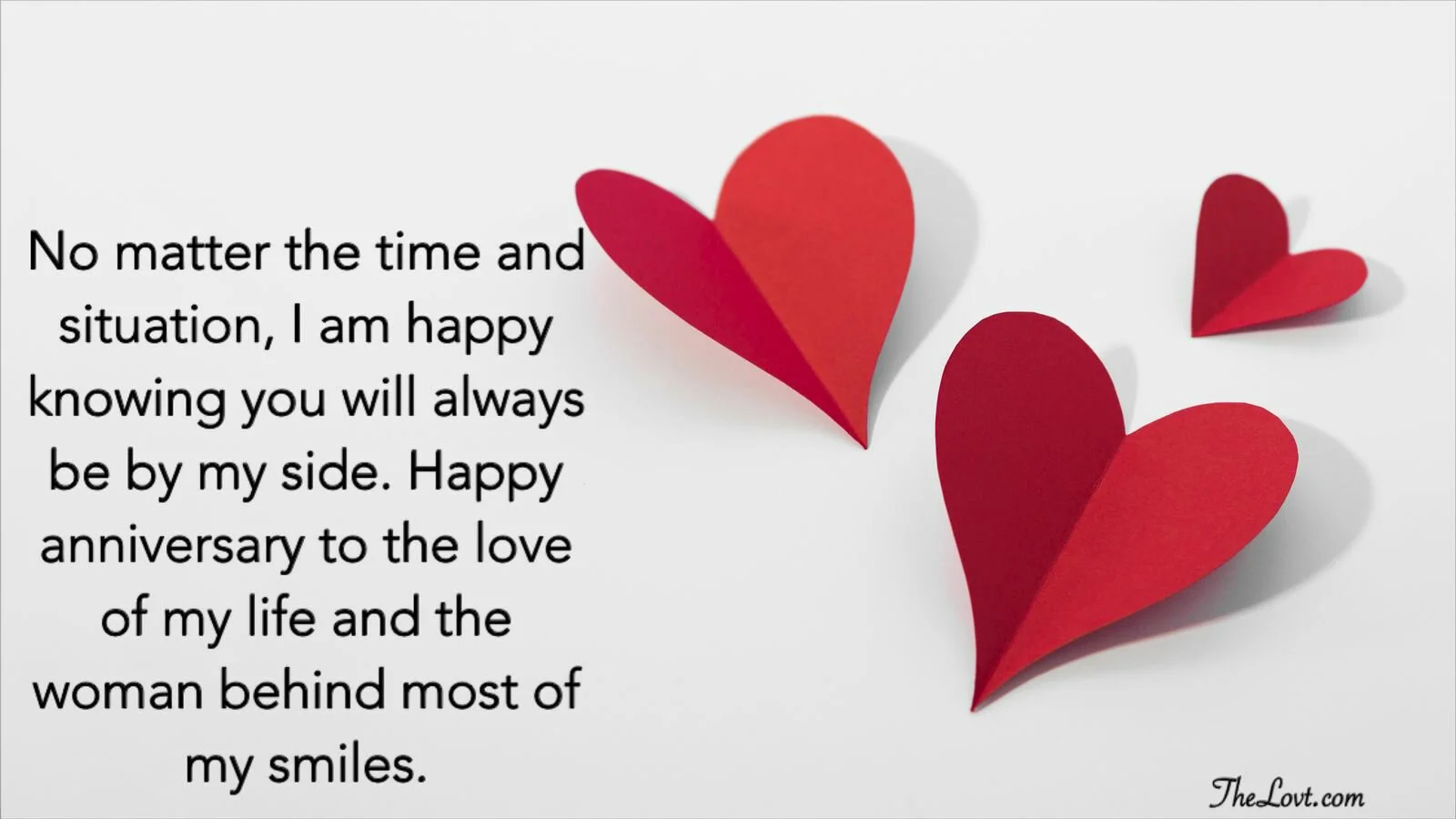 1: No matter the time and situation, I am happy knowing you will always be by my side. Happy anniversary to the love of my life and the woman behind most of my smiles.
2: Growing up, I thought I understood what true love felt like. Meeting you made me realize I didn't have a clue of what love was. Thank you for being my soulmate and the greatest blessing in the world. Happy anniversary, babe.
3: No celestial being, no person would make me feel the way you do. It almost feels you have been trained on how to give some good loving. Happy anniversary to my beautiful girlfriend. Let's take time to enjoy this great union and the milestones we have achieved.
4: It doesn't matter whether we are on the same page or not. What matters is that we both love each other and understand each other fully. Cheers to having more soul intelligence. Have the most blissful anniversary.
5: Like a small seed that sprouts into a majestic jungle, so has our love grown and blossomed. I am beyond convinced that we are meant to be together and that we will stand against all odds. Happy anniversary!
6: As we celebrate this great day, may you never forget that even on our bad days, you will always be the best thing that could ever happen to me. True love always prevails. Happy anniversary, pretty face.
7: Congratulations to my one and only girl, for making me the happiest and luckiest man in the world. The only true definition of love lies in the deep sparkle of your eyes. If I could go back in time, I would meet you sooner and fall in love with you deeper. Happy anniversary!
8: To the world, you are just an ordinary girl, but to me, you are the sun, moon, and stars combined. You still make me forget how to breathe on some days. Happy anniversary, Queen of my heart.
9: The sun may rise on the east every day, but my real sun rises next to me. The sunshine in my life came on this day, a few years ago. Thank you for being my dream girl. Best wishes on our anniversary.
10: May this love story never have an end. May this love grow without limits. To more years of friendship and companionship. I love you, more than you could ever imagine!
Heart Touching Anniversary Messages For Girlfriend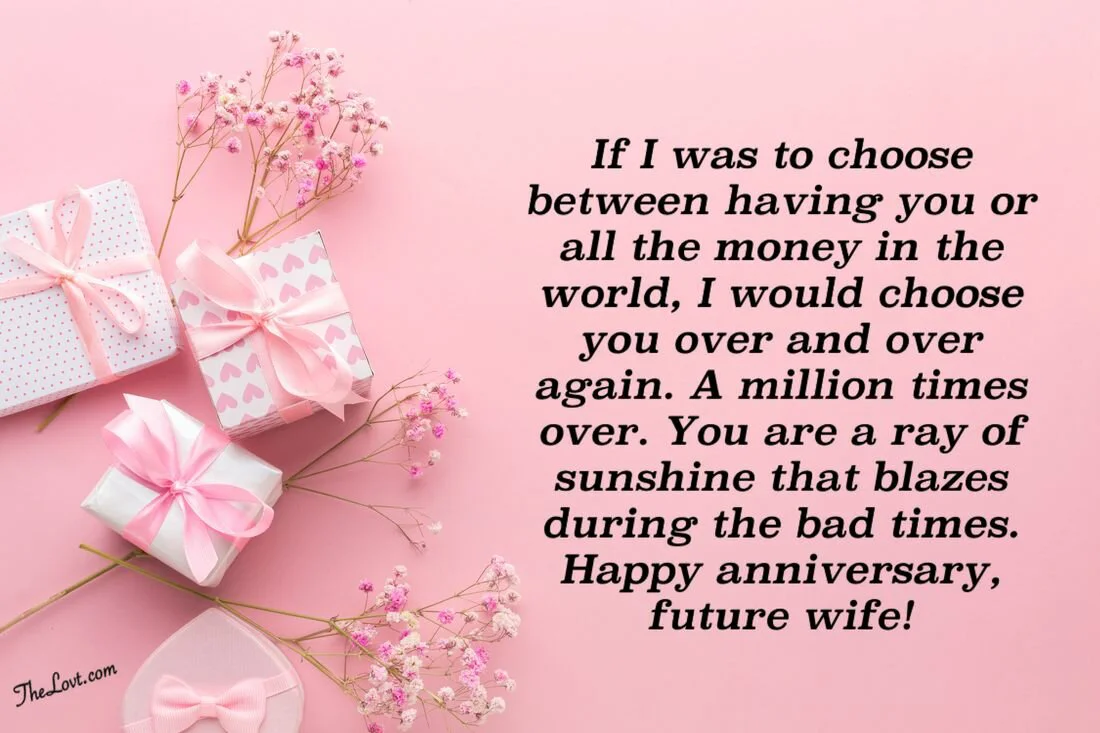 1: If I was to choose between having you or all the money in the world, I would choose you over and over again. A million times over. You are a ray of sunshine that blazes during the bad times. Happy anniversary, future wife!
2: You are my better half in every way. You are amazing than my greatest dream and twice as interesting as my favorite franchise. I would never get bored with what we have. Best wishes on this anniversary. Let's raise a toast for the greater times ahead.
3: Regardless of the situation, there's nowhere else I would rather be than right here next to you. Happy anniversary to the most vibrant girl in the world. You are more than I ever desired.
4: I always thought my heart would stop skipping a beat after getting used to you, but I was wrong. All it does nowadays is skip larger beats. In a world where most things remain uncertain, you are the one thing that remains true to me. Happy anniversary, honey.
5: The good things in life are better when experienced with you. Like most smiles in our pictures, you light up my world. I will never get enough of you. Happy anniversary.
6: Happy anniversary and best wishes to the girl who nurtured and helped me grow my beard. I am blessed to have such a beautiful person for a partner! You mean so much to me. Keep glowing and enjoying life.
7: Over the years, you have proven to me that companionship is meant to be enjoyed. Your arms have offered me comfort and warmth in times of despair and your smile has kept me sane during the dark times. Cheers to this great blessing and more years ahead!
8: You are the sweetest thing that will ever walk on this planet. Happy anniversary and much appreciation for taking care of me like a son. May this love grow and bloom over the years. Feel loved and appreciated.
9: You are the best woman in the whole world. I could never imagine a life without you. Through you, I have found ultimate fulfillment, the true expression of love, peace, and perfect joy. May this union be filled with bliss forever. Happy anniversary.
10: For all those years we have been together, you have quenched my greatest thirst, clothed my nakedness and satisfied my hunger with your unconditional love. Happiest anniversary to us.
Funny Anniversary Messages For Girlfriend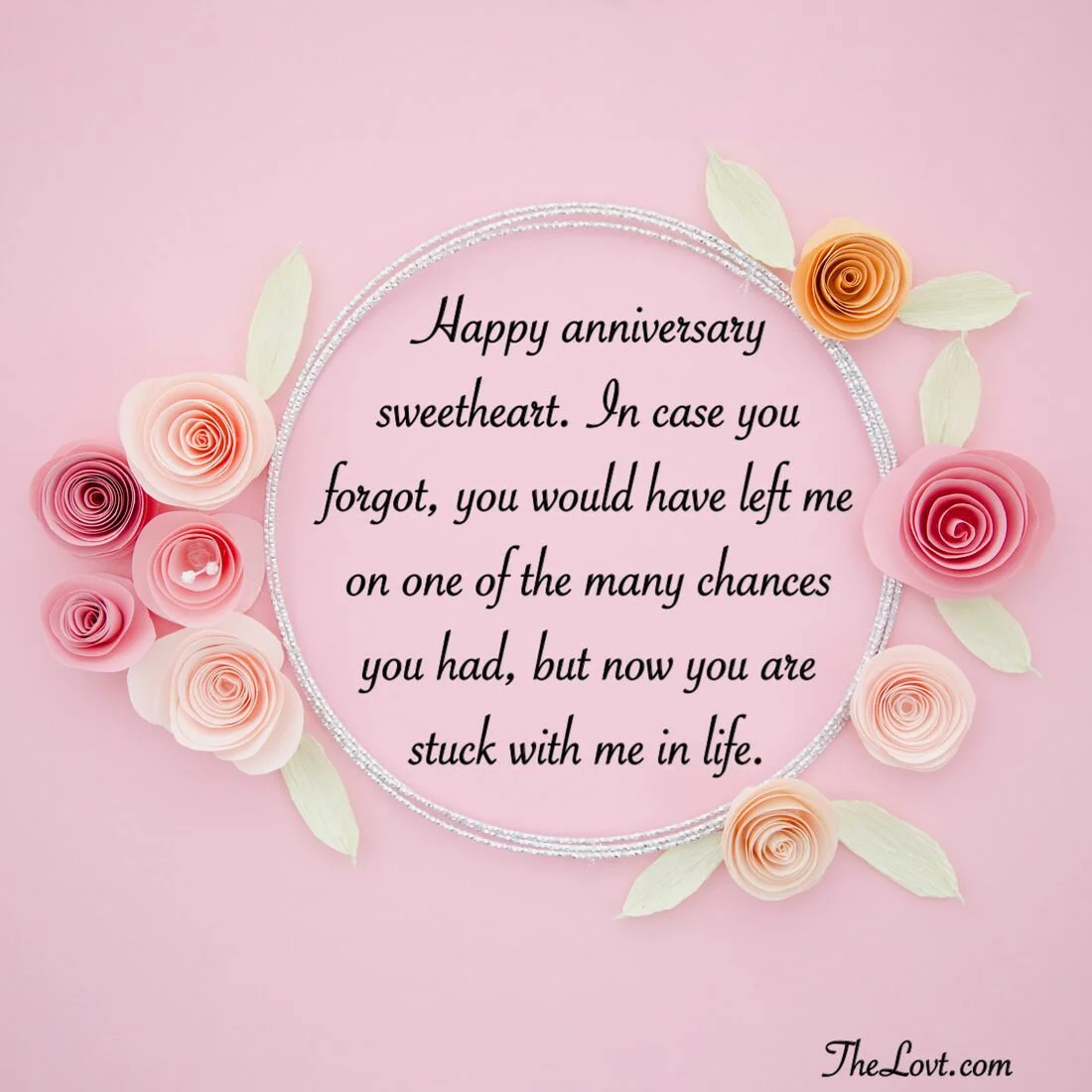 1: If I have never said it before, you are the best thing a man could ask for. In short, you are my favorite wife! Just kidding, you are my only
2: Given the chance, I would forego watching television with my favorite icon, just to be with you. Who am I kidding? Of course, I would choose my icon. But no one could ever take your special place in my life. I love you and happy anniversary!
3: Happy anniversary sweetheart. In case you forgot, you would have left me on one of the many chances you had, but now you are stuck with me in life.
4: Though your snoring and laughter annoy me, I would never pick anyone else to enjoy the rest of my life with. I'm completely yours, with no refunds involved!
5: Some days, I look at you and wonder how you manage to put up with me, but then I remember I also have to put up with your hyperactive annoying nature.
6: I always marvel at the fact that we are growing older and more appealing, thanks to this commitment we have to each other. I am hoping to see great changes soon. Just don't grow bigger than you are
7: In so many ways, I have found you to be a true magician, simply because you made me believe in true love. I had vowed never to give myself up to anyone, but you made me trust you. Thank you!
8: As a doctor, you took my heart, patched it up and nurtured it with extreme caution. I am proud of the love doctor that you are. Happy anniversary, my darling
9: Love is blind, but I have seen it genuinely with my eyes. I sleep every day knowing I have the most wonderful woman by my side. Keep making me the luckiest lad in town.
10: I used to hear people describing true love, but now, I can write a whole book about it because I am lovestruck in ways you would never imagine. As we turn one year older, may we outgrow our embarrassment pranks and become more productive. I love you.